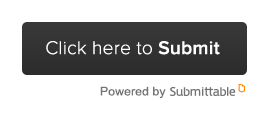 ELKE "a little journal" publishes a range of styles and forms.

Please submit previously unpublished work through Submittable. All work should be included in a single .DOC/.DOCX or PDF file. Use a standard font. Enter a cover letter with a brief third-person bio in the space provided by Submittable. Please make sure your bio is a professional one.
We read year-round for online content and publish a couple print issues throughout. We strive to respond within sixty days but may take longer. Please wait to query until four months have passed. Submissions are free, although we occasionally offer the option of making a small contribution and receiving an expedited response.
Simultaneous submissions are encouraged. If a poem is accepted elsewhere, just add a note in the Activity tab in Submittable. Likewise, if you make a mistake in your cover letter or packet, do not withdraw and resubmit; instead, leave a note in Submittable. Please do not send more than one submission (One piece of prose (up to 5,000 words), up to three flashes, or 3-5 poems) every three months. This includes withdrawn submissions.
ELKE "a little journal" acquires First North American Serial rights and the right to archive your work online in perpetuity. If your work is subsequently published elsewhere, please mention that it first appeared in the journal. Past contributors should wait one year from the date of publication to submit again.
Expected response time 1-4 months.
If you wish to send us submissions via snail mail you may do so.
1205 S Ash Ave. Tempe AZ 85281

— Editors